Find a top-tier international freight forwarder in China with our comprehensive listing. Eight of the top 30 container harbors in the world are in mainland China.
One of the busiest is the Shanghai port, where the cargo turnover surpassed 650 million tons in 2010. Each year, Chinese ports export 5.6 billion tons of goods and over 93 million containers.
China's main commodities include equipment, computers, furniture, clothing, accessories, medical tools, plastics, vehicles, steel, and toys. Goods transported by land represent approximately 12 billion tons of goods.
Land transport accounts for 13 percent of cargo in China. Rail is the major mode of transport within China, and the country has the world's second longest railway systems at approximately 120,970 km. Key rail projects include developing and modernizing a 4,121-kilometer railroad that begins in Lianyungang, Jiangsu, and passes through Central and Northwestern China to Urumqi, Xinjiang, Alataw Pass, and into Kazakhstan. From those locations, the railroad connects to some 6,800 kilometers of routes that terminate in Rotterdam
Freight Solution Limited
Web: http://myfreightsolution.com/
No. 1002 Shennan East Road, Huang Bei Str, Luohu District, Shenzhen
Huang Bei Str, Luohu District, Shenzhen
Guangdong China
Ph: +8613048848976
Email: sales@myfreightsolution.com
Freight Solution is mainly engaged in international shipping services, including air freight, ocean freight, train transportation, express service, warehouse, customs clearance, etc.Adhering to our service principles of efficiency, security, and flexibility, we win a lot of clients and establish win-win collaboration with them.
Headquartered in Shenzhen. Affiliated partners and warehouses are widely spread in Hong Kong, Beijing, Dalian, Tianjin, Qingdao, Shanghai, Ningbo, Xiamen, Guangzhou, Hangzhou, Taiwan, USA, Canada, Australia, New Zealand, United Kingdom, and Europe.We are the logistical backbone that enables international trade across multiple industries all over the world.
Freight Solution Ltd is recognized as one of the proud shipping companies to saturate the route among China, US, Canada and EU countries, simultaneously offering services throughout the world.
As ocean freight professionals, we handle shipment sizes up to several thousand containers. No matter the request size and price each client is treated with the utmost appreciate and best service.
Bestforworld International Logistics Co.,Ltd
Web: http://www.bestforworld.com/
Room 1508, No.1116 Beihuan West Road,
Jiangbei District, Ningbo, China
Tel: +86-574-87471448
WA: +86 15372665565
Email: info@bestforworld.com
The most trusted Chinese freight forwarders, proficient in the sea, air, rail freight.
Branches in: Shenzhen, Ningbo, Shanghai, Guangzhou, Qingdao, Tianjin, Dalian, Yiwu
China Top dangerous goods, FR, RF, OT container, OOG, breakbulk, project cargo, China shipping agent. Best China shipping company choice when you ship from or to China.
Familiar with DDU/DDP door-to-door shipping of import and export, proficient in the export customs declaration and import customs clearance, the free storage time for China warehouse is up to 1 month.
Kerry EAS Logistics Limited
Web: https://www.kerrylogistics.com/
No 21 Xiaoyun Road, North Dongsanhuan Road
Chaoyang District
Beijing 100027
Ph: (86) 10-64618899
Fx: (86) 10-64677866
Email: contact.china@kerrylogistics.com
This global logistics service provider offers integrated logistics, international freight forwarding, express services, and supply chain solutions
Offers air, ocean, road, and rail logistics services;
Customs brokerage, risk management consultancy, and insurance brokerage consultancy
Nippon Express (China) Co., Ltd.
Web: http://www.nipponexpress.com/
B10, 11F, Shanghai Mart
2299 West Yan'an Road,
Shanghai, 200336
Ph: 86(21)6295-0202
Fx: 86(21)6236-6788
707 locations spanning over 47 countries and regions, including the Americas, Europe, East Asia, South Asia, and Oceania
Offers air, ocean, ground, and railway freight services;
Provides high-grade 3PL services
Greatship International Limited
Web: http://www.great-ship.com/
Rm. 1418-1819, 14/F, Cunjin Bldg, #3005 Dongmennan Road
Luohu District, Shenzhen
China
Ph: (86) 755-22932402
Fx: (86) 755-22939421
Email: op512@great-ship.com
Full range of ocean freight services that include inbound, outbound ocean freight solutions and FCL / LCL cross trade

Airfreight services including General Cargo, DG/CAO, Project Logistics for a variety of cargo

Fully managed Overland services by Road and Rail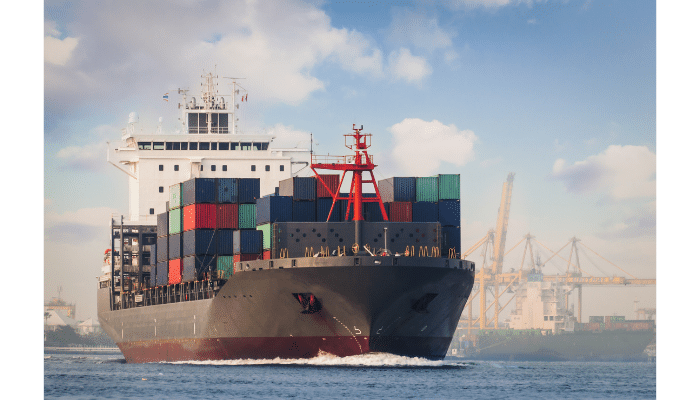 Kintetsu World Express (China) Ltd.
Web: http://www.kwe.com/
Room 202, Shanghai International Trade Centre
No.2201 Yan An West Road
Shanghai, 200336
Ph: (86)21-6208-4088
Fx: (86)21-6208-6700
Email: hkgsls@kwe.com
This licensed freight forwarding company provides one-stop services that incorporate air freight forwarding service, ocean freight forwarding and a full-range of logistics
Offers warehousing and distribution processing services
Has a full schedule of inland trucking services between China's major cities
DSV
Web: https://www.dsv.com/
No.785 Hangcheng Seven Road Room 208, Building A
201202 Shanghai
Shanghai
Ph: +86 21 3325 4644
Email: eric tian@cn.dsv.com
One of the world's leading providers of end-to-end supply chain solutions
Offers charter and emergency flights
Provides air, ocean, and group transportation services
Kintetsu World Express (China) Ltd.
Web: http://www.kwe.com/
Room 905A, AVIC Building,
No. 10B, Central Road, East 3rd Ring Road,
Chaoyang District, Beijing, 100022
Ph: +86-10-65305030
Fx: +86-10-65331050
Email: peksls@kwe.com.cn
Air import and export services
Ocean freight transports
Customs Brokerage
Trucking
Sinotrans Limited
Web: http://www.sinotrans.com/col/col3903/index.html
Building 10/Sinotrans Tower B
No.5 Anding Road
Chaoyang District, Beijing 100029
Ph: (86)10-52296666
Fx: (86)10-52296600
Email: marketing@sinotrans.com
Largest integrated logistics integrator in China, and is a national 5A comprehensive logistics enterprise
Offers services such as ocean freight, air freight, road, and rail transport, international express
They also have shipping agency, warehousing, and distribution, terminal services
Bollore Logistics China Co., Ltd.
Web: https://www.bollore-logistics.com/
20th Floor, East Building, New Hualian
Mansion, 755 Middle Huaihai Road
200020 Shanghai, China
Ph: (86) 2133950600
Fx: (86) 2163345820
Serving China with freight services since 1994
Located in 18 cities and more than 30 sites in China
Provides reliable and innovative transport and logistics solutions to major industries such as telecom, high tech, fashion, perfumes & cosmetics, oil & gas, automotive and aerospace
Bansar
Web: www.bansarchina.com
Room 523, Building A,
No.838, Guangji Road,
Hongkou District, Shanghai
Tel: +86-181-5110-2222
Email: max@bansarchina.com
Serving all kinds of shipment from every city in China by sea, by air and by railway.
Competitive prices based on the best service, meanwhile we can also provide the other best service, including customs clearance, pick up & delivery service.
Shipping to Amazon FBA, Container loading supervision, and Express.
Bansar
Web: www.bansarchina.com
Shanglv Building
No.181, Cuiyuan Road
Suzhou
Tel: +86-181-5110-2222
Email: max@bansarchina.com
Plenty of experience shipping goods by railway
Cargo insurance
Warehousing and distribution
Wilder International Logistics(China) Co., Ltd
Web: http://www.wilderlogistics.com.cn/en/
Rm.422 #A Century Square Building
Rd.HuaLou 14,
HaiShu District, Ningbo
Ph: 0574-87102185
Fx: 0574-87102183
Email: wx@wilderlogistics.com.cn
Project cargo
Multimodal movements
River-sea shipments
Grand Ocean Shipping Co., Ltd.
Web: www.goshipping-intl.com
Room 706, Greenland Puchuang Business Building,
1050 Dongdaming Road,
Hongkou District, Shanghai
Ph: +86-21-61070587
Email: admin@goshipping-intl.com
Import And Export Customs Declaration
Trailer And Land Transportation
International Air Transport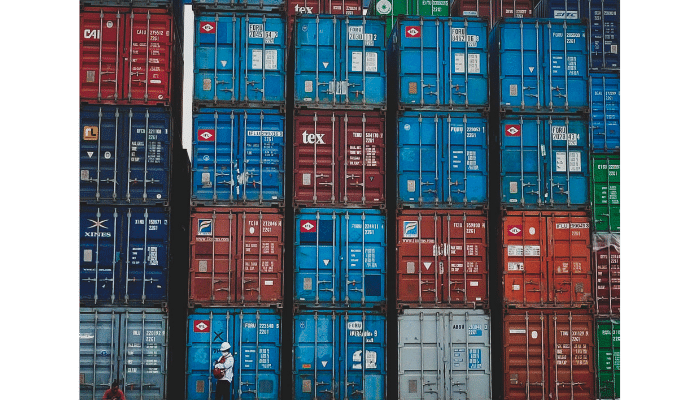 Grand Ocean Shipping Co., Ltd.
Web: www.goshipping-intl.com
Room 2002, Block B, Jinfengcheng Building,
No. 5015, Shennan East Road,
Luohu District, Shenzhen, Guangdong Province
Ph: +86-755-22916739
Email: admin@goshipping-intl.com
Freight Forwarder
FCL/LCL
Logistics forwarder
Worldcargo Logistics Co., Ltd.
Web: http://www.worldcargo-log.com/en/
Suite 904, ZhaoYi Technology Park
No.18 Tian Shan Rd.
Shanghai, China
Ph: +86-21-51095926
Fx: +86-21-51095925
Email: info@worldcargo-log.com
Specializing in international freight shipping from China to the whole world
Services include air freight, ocean freight, and customs clearances
Handling containers, project cargoes, heavy equipment, units or breakbulk
Trans Global
Web: http://www.chengyunda.com//page/html/company.php
16A Building 1, Dynasty Heights,2141 Longgang Road,
Longgang district, Shenzhen China
Ph: (86) 75536828708
Fx: (86) 75536828708
Email: info@chengyunda.com
Providing integrated logistics solutions by ocean transport, air, and land
Offers international door-to-door logistics services
Experienced in handling project cargo transportation
Guided Imports
Web: www.guidedimports.com
Suite 611, Tianan Yungu Phase II,
No. 2018, Xuegang Road,
Longgang, Shenzhen
Tel: +1 (215)207-0109
Email: info@guidedimports.com
Specialized in all forms of ocean and air shipments.
We ship our clients products from factories in Asia to anywhere in the world.
American owned logistics company, based in China.
Lucky Logistics (Guangzhou) LTD. Chengdu Branch
Web: http://www.lllcn.com/
Floor 40, Penglin Plaza, No. 2002,
Jiabin Road, Luohu District,
Shenzhen, Guangdong
Ph: 0755-2515 6800
Email: SZ@LLLcn.com
Routes, rate, service
FCL/LCL
Import Services
NAF Beijing
Web: http://www.naflogisticsgroup.com/
320A, Tower B, Grand Pacific Building,
No. 8A Guanghua Rd., Chaoyang District,
Beijing, China
Ph: (86) 1065815386
Fx: (86) 1065815386
Email: nafbjs@naffreight.com
An IATA-accredited cargo agent handling consolidation, express, door-to-door, DG, and charter flight services
Expertise in moving break bulk, heavy lift, and oversized cargo
Handling AOG and moving white-gloves
Wilder International Logistics(China) Co., Ltd
Web: http://www.wilderlogistics.com.cn/en/
Rm.1409-1411
No.1 TianBaoHuaTing Building,
Rd. SiPing 775, HongKou
Shanghai
Ph: 021-65751398
Fx: 021-65227355
Email: info@wilderlogistics.com.cn
Experienced in handling FCL and LCL shipments
Offers project cargo and bulk cargo movement services
Provides customs brokerage services
Agility Fairs & Events 
Web: https://www.agility.com/
Unit 1102-03, No. A26 East 3rd Ring Road
North, Chaoyang District, Beijing 100026
P.R. China
Ph: (86) 1084128899
Fx: (86) 1065889165
Email: fairs-china@agility.com
Offering third-party logistics services around the world
Handles warehousing and distribution services
Specialized handling on-site
MOL Logistics
Web: https://www.mol-logistics-group.com/
1st Building Room 906, Xiao Yun Center,
No.15 Xiaguangli Chaoyang District,
Beijing P.R. of China 100125
Ph: (86) 1084463390
Fx: (86) 1084463391
Email: beijing@mol-logistics.com
Expertise to provide door-to-door transportation services through its global network
Offers special container/conventional vessel services
Others services including warehousing, distribution, value-added-services, outsourcing, IT development, and consultation
AYE INT'L LOGISTICS CO LTD
Web: www.ayelog.com
2-1403, NO.6 Cuiling Road,
Laoshan District,
Qingdao City, China
Tel: +86-532-81631763
Email: info@ayelog.com
Sea/air freight
Inland haulage to door
Custom clearance & Paperwork
Shipping operation agent for overseas partners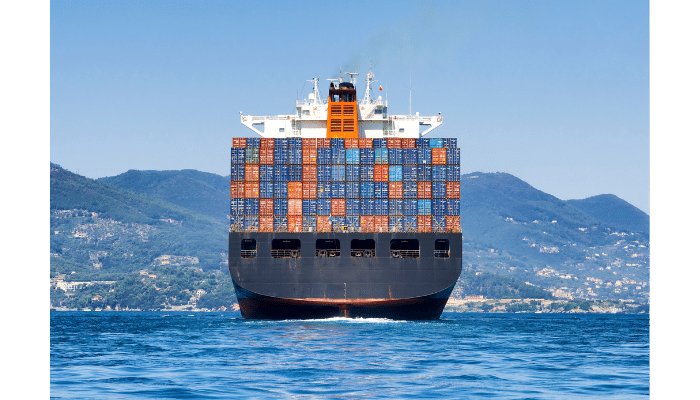 Xiamen Logwing Network Technology Co., Ltd
Web: www.globalschedules.com
17/F, Ganghang Building, 29 Donggang Road,
N. Huli District,
Xiamen, China 361000
Email: info@witranscn.com
As a leading shipping schedules querying, cargo tracking and shipping info navigation platform in China with 40,000+ daily on-line active freight forwarder uses
WITRANS Network is trying to find competitive local agents overseas to be the platform suppliers
FreightPaul
Web: https://www.freightpaul.com
Tel: +86 15813704730
Email: info@freightpaul.com
Reliable China shipping agent with brilliant China shipping service,
Instant online freight quotes and shipping order management for shipping from China
TRANS HOPE INTERNATIONAL CO.,LTD
Web: http://www.trans-hope.com/
Suite 1312, Coastal City East Tower,
Haide 3rd Ave, Nanshan District,
Shenzhen
Tel: +86-755-36382926(51 Lines)
Fax: +86-755-33985208
Email: sales7@trans-hope.com
Rail/Sea/Air Service
Consolidation service from China to Europe(sea/rail)
Online WMS & Supply Chain
China Domestic LCL haulage
IMO cargo international transportation
DDU&DDP inbound and outbound service
Zhejiang Twings Supply Chain Co., Ltd.
Web: www.twingsupply.com
Room 1807, Fuyue Building,
No.28 Zhonghuan West Road
Jiaxing, China 314000
Tel:86-573-82600785
Email: sales@twingsupply.com
Zhejiang Twings Supply Chain Co. Ltd. (referred as Twings) is a China freight forwarder company located in the city of Jiaxing, the center of Yangtze Delta which is home to the Shanghai Economic Zone.
Founded in 2016 by partners with over 20 years' experience of international freight forwarding services, Twings furnishes air freight, sea freight, door to door and integrated trade agency
Delmar International (China) Ltd.
Web: https://www.delmarcargo.com/
Room 609, 6 Floor, Kingkey Timemark
No. 9289, Binhe Road, Futian District
Shenzhen, Guangdong
Ph: (86) 7552532 2536
Fx: 86 755 2532 2537
Established as a Canadian Customs Broker in Montreal, Canada in 1965
Provides air, ocean, and land transportation services
Offers warehousing and distribution services
Shanghai Milkyway Chemical Logistics Co., Ltd.
Web: http://www.mwclg.com/
No. 39 Building, Jinxiu East Road, 2777 Lane,
Jinxiu Shenjiang, Pudong New Area,
Shanghai
Ph: +86 18816533167
Fx: +86 2180229688
Email: sukanta@mwclg.com
With 18 domestic offices throughout China
Hazmat warehousing
Multi-modal transportation
Local customs broker & domestic trucking
Right Freight
Web: https://rightfreightcn.com/
Room 1, 401, No. 10176-3, Zhongpushe,
Pilot Free Trade Zone Xiamen Area,
China (Fujian)
Ph: +86-592-2631108
Email: info@rightfreightcn.com
Handling export sea shipment(FCL/LCL)
Airfreight to all continents and airports on the globe
Custom duty treatment and clearance – import & export
Door-to-door and other logistics services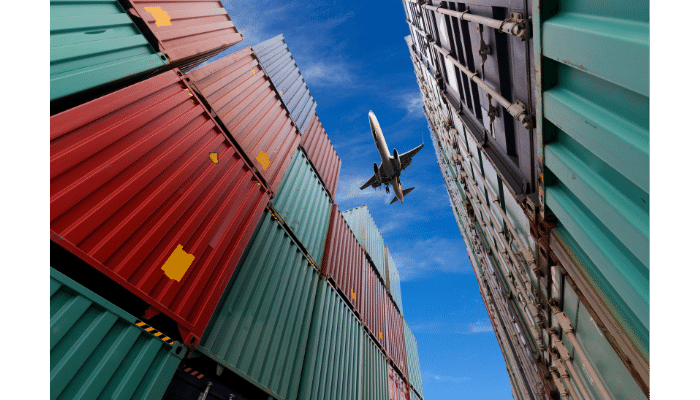 Yuanli Logistics Co., Ltd
Web: http://www.yuanlilogistics.com/
RM1038, Tianfeng Commercial Plaza,
NO.133, Baiyun Ave, Guangzhou, 510100
Ph: +86-20-28969617
Fx: +86-20-62619461
Email: info@yuanlilogistics.com
Rail Experts for The Belt and Road;
Airfreight/Seafreight ex-China to Europe and Central and South America;
Cross trade
Custom clearance/Warehousing/Packing/ Inland transport;
E-commerce
DTS Logistics Co., Ltd.
Room 205,  Ruijingxuan, Xiantongyujing,
No. 4 Weidong Road, Liantang Street Luohu District,
Shenzhen City, Guangdong, China
Ph: 2510 4060
Has a wealth of experience for more than 10 years in ocean forwarding operations
Knowledgeable of the global shipping market
Provide the best one-stop solution according to our customers' requirements
Sky G (Ningbo) Logistics Co., Ltd.
Web: http://www.sglog-group.com/
Room 17A, Henglong Centre, No.2,
Zhongshan West Road Ningbo,
China
Ph: +86-574-87121755
Fx: +86-574-87121752
Email: ningbo@sglog-group.com
Sea LCL FCL import from China
Air shipment import from China
Customs clearance, delivery to door service at the destination Port
Shanghai Pursuer-Just International Logistics Co. Ltd,
Web: http://www.pursuer-just.com/
Rm 539,No.368 Hongguan Road,
Shanghai, P.R.CHINA 200086
Ph: +86-152-01736100
Fx: +86-152-01736100
Email: alex.ma@pursuer-just.com
Domestic, Door to Door trucking service
Container Feeder service along the port of Yangtze River via Shanghai port to the worldwide
Customs broker / Customs clearance agency
DDU, DAP, DDP, EXW, FOB
Startway Cargo Ltd.
Web: http://www.startwaycargo.com/
No.144 Fenjiang Middle Road
Chancheng District
Foshan City, China
Email: sales@startwaycargo.com
Ocean Services provide shipping services from any ports of China for FCL & LCL
Air Services – direct, transit, and charter flight
Door-to-door services arrive to USA, EUROPE, Mexico, Brasil, Peru, Chile
Air Sea Group
Web: http://www.airseagroup.com.cn/
West Yan'an Road, Shanghai
895 Shenya Financial Plaza
Twenty-one Layer Zipcode 200050
Ph: 86-021-62105001
Fx: 86-021-51181888 X 195
Email: hq-mm04@airseagroup.com.cn
Specializes in China-Europe railway
Lots of consol from China to Europe, or reverse
Major clients are forwarders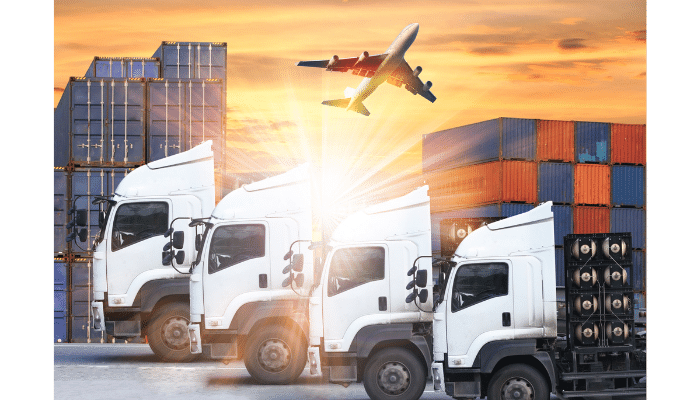 Yiwu Dias Import And Export Co., Ltd
No. 699, Chouchoubei Road
Chouchoubei Street Yiwu,
Zhejiang, China – 322000
Ph: +86 158 6890 6503
Email: er.dhanish@yahoo.com
Consolidation and shipment handling
Sea freight and container shipping, Worldwide air freight, haulage, inland transportation (road freight and logistics);
LCL/FCL (special containers like DG etc.)
Warehousing and packing
Customs clearance, Export license, etc.
YQNLink
Web: http://www.yqnlink.com/
Building 9, No.958 Lingshan Road
Pudong District,
Shanghai, China
Ph: +86 21 51397882
Fx: 63375975
Email: info@yqnlink.com
Digital freight forwarder, online marketplace
Provides SEA, AIR, RAIL, and Trucking service
Overseas Branches: China, Thailand, Vietnam, Malaysia, Philippines, Japan, Mexico
Search for rates on YQNLink and book instantly
JOYSPEED
Web: http://www.joyspeed.com/
Rm 127-128, No.329 Shi Long Rd.
Shanghai 200232
Ph: 021-64222741
Fx: 021-64179402
Email: booking.sha@joyspeed.com
Air Freight Service
Ocean Freight Service
Railway Service
Warehousing
MOL
Web: https://www.mol-logistics-group.com/
6th Floor, Enterprise Centre TOWER 2,
Kerry Everbright City, No. 209 Gonghe Road,
Shanghai, China Postal Code: 200070
Ph: +86-21–5203-5600
Fx: +86-21-5203-5602 & +86-21-5203-5603
International air and ocean
Overseas removal
Contract logistics
Crane Worldwide Logistics
Web: https://craneww.com/
Shanghai Ocean Consolidation Center,
Unit 1, 378 Qiu Xiang Road
Lingang Logistics Park Shanghai, 201306
Ph: +86 21 68281320
Email: webquery@Craneww.com
Airfreight and ocean freight
Ground transport
Rail freight
Crane Worldwide Logistics
Web: https://craneww.com/
Crane Worldwide Logistics – XMN Unit 2006, 20/F, Century Center,
No.50 Minzu Road, Siming District,
Xiamen, China 361005
Ph: +86 13164897652
Email: webquery@Craneww.com
Cargo insurance
Contract logistics
Customs broker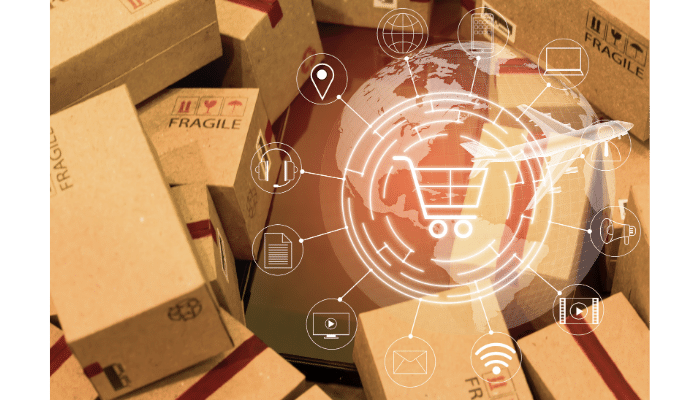 United Logistics Co., Ltd
Web: http://unilogistics.com.cn/
Room 01-03, 13 / F, Modern Traffic Business Building,
No. 218 Hengfeng Road, Jing'an District,
Shanghai
Ph: +86 021-23571135
Email: vinnyl@unilogistics.com.cn
Charter service
Multimodal transportation
Supply chain logistics
TCG Logistics Co., Ltd.
Web: http://www.tcglogistics.com/en/
Rm.2102, Building C, No.469,
Wu Song Rd.
Shanghai, China (200080)
Ph: +86-21-65753570
Email: info@tcglogistics.com
Airfreight, Import, export, and transit services
Domestic and international distribution
Temperature Controlled Shipments
Shanghai Worldwide Logistics Co., Ltd.
Web: https://www.wwlcargo.com/
14-16F, JunJiang International Building,
No.228 NingGuo Road, YangPu District,
Shanghai, China, 200090
Ph: 021-61322300
International Air and Sea Freight
Cross-border E-commerce Business
Project Logistics
Superlink Logistics
Web: https://www.superlinklogistics.com/
14A1-A2, Taipingyang Commercial & Trade Building
No.4028 Jiabing Road, Luohu District,
Shenzhen, Guangdong
Ph: +0086 – (0755) 32935968
Email: info@sll.com.hk
Import & Export Customs clearance
Door-to-door service
Packing, labeling & warehousing
TJ China Freight
Web: https://www.tj-chinafreight.com/
A2110, Block A, Mid-term Longguang Nine Diamond Business Center,
Longhua District, Shenzhen
Ph: +86-18928445749
Fx: +86-532-83770322
Email: info@tj-logistics.com.cn
Air and sea freight
Amazon FBA
Import service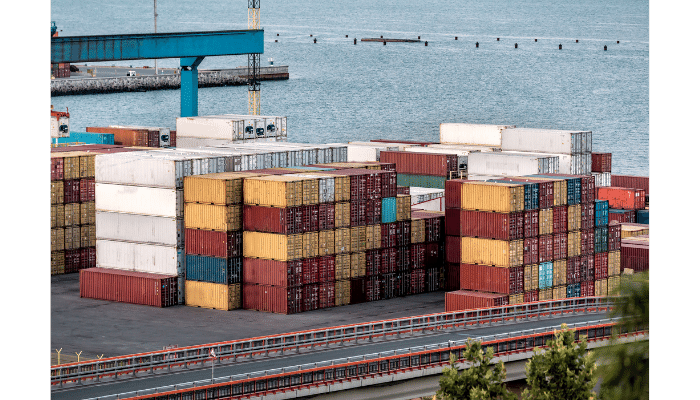 SINO SHIPPING
Web: https://www.sino-shipping.com/
502A Diyang Mansion
Sanyuanqiao Chaoyang District
Beijing, Beijing 100027
Ph: 86 10 59799601
Fx: 86 10 84537001
Air, ocean, and ground freight
Customs Brokerage
Warehousing and distribution
Yingtai Hengtong International Freight Forwarding Co., Ltd
Web: http://www.ytht-air.com/
Room 1023, 10th Floor, Business Office Building,
Leather Building, No. 18 Jiangtai West Road,
Chaoyang District, Beijing
Tel: 010-64381823 / 010-64389823
Fx: 010-64389823
Email: ytht@ytht-air.com
Air Freight
Sea Freight
Price is very advantageous